Tracker-Check
tracker-check is TDi's tracking system supported by EcoMotive and
now fully supported by TDI Telematics webfleet Telematics.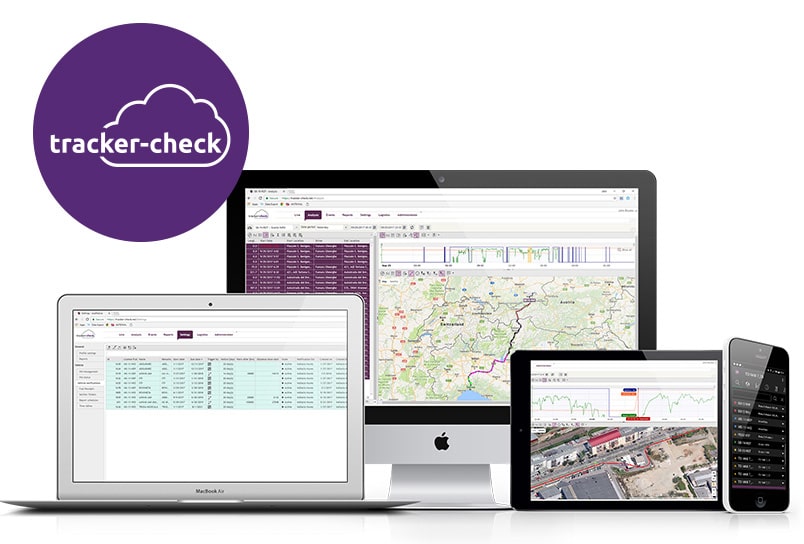 What is tracker-check?
tracker-check is TDi's tracking system supported by EcoMotive and has more than 12000 vehicles connected throughout Europe. tracker-check is not just a tracking system, it is a single sim multifunction unit.
Who is tracker-check for?
Tracker-check is for any business that wishes to not only track their vehicles but also require added value functionality for the ever-connected world all from a single sim card.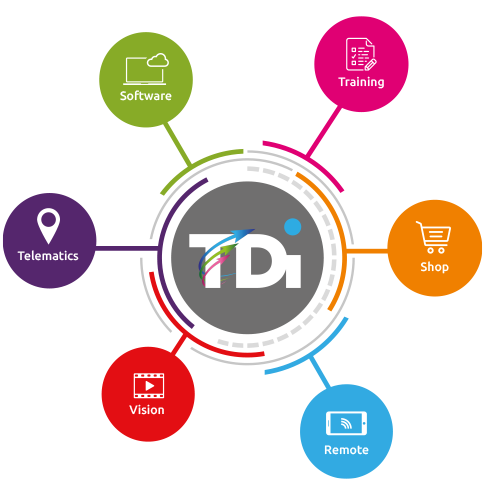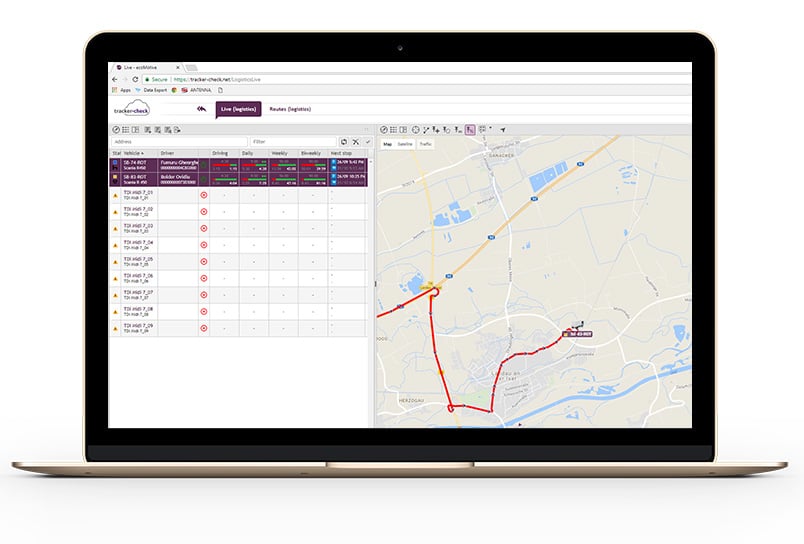 Multiple functions from a single sim card unit
Turn by Turn tracking- the unit calls in when there is a change of direction and every 60 seconds
Included Can Bus reader (no need for the canbus port to be open)
Remote tachograph downloader. Downloads the drivers card every day and the VU every week
Bluetooth compatible giving you the option to connect other devices in the cab (no need for a separate sim)
In cab communication provided via a free Android App
Live driver tachograph hours information, provides up to the minute information on mode switch, driving time, driving time left daily weekly and fortnightly, end of daily duty time and weekly time
Additional benefits of tracker-check
Remote downloading of tachograph and analysis
Live information of a driver's working day (driving time, rest taken etc)
Automated email reports
Easy to create events i.e refuel or fuel loss
In cab driver communication
Real time vehicle and driver status
Turn by turn call in or 1 minute intervals, whichever is sooner, provide detailed information that is updated with every call in of the tracker-check unit.
Providing the user with instant information of location, speed, direction, fuel tank capacity*, ignition status, time in current status and much more.
tracker-check on mobile
tracker-check comes with fully functional apps available free on the App store and Google Play Store. The apps give you the full functionality of the desktop version without restricting your access to the system and its information.
The communication App, also freely accessible, is available on the Play Store and coming to iOS in the near future. This app allows messaging from the user to the drivers connected device via the sim card in the tracking unit. Full 2-way messaging system is available reducing phone calls and the drivers device does not require a sim card all provided as standard.
"We were not in the market for a new traffic management system but after stumbling across TransMaS at the commercial vehicle show and an onsite demonstration it was clear we had to have it. The whole team at TDI made the change very easy and we were up and running
only a couple of weeks after making the decision. We had a number of teething issues from implementing so quickly but these plus more were all dealt with very quickly by TDI.
TransMaS is a big jump up in price from our previous software but it is worth every penny. We have much better visibility and control over our whole fleet.
TransMaS is light years ahead of any other TMS we have looked at and with continuous development we look forward to seeing where they take it next."
Ben Warnes
Roger Warnes Transport Ltd